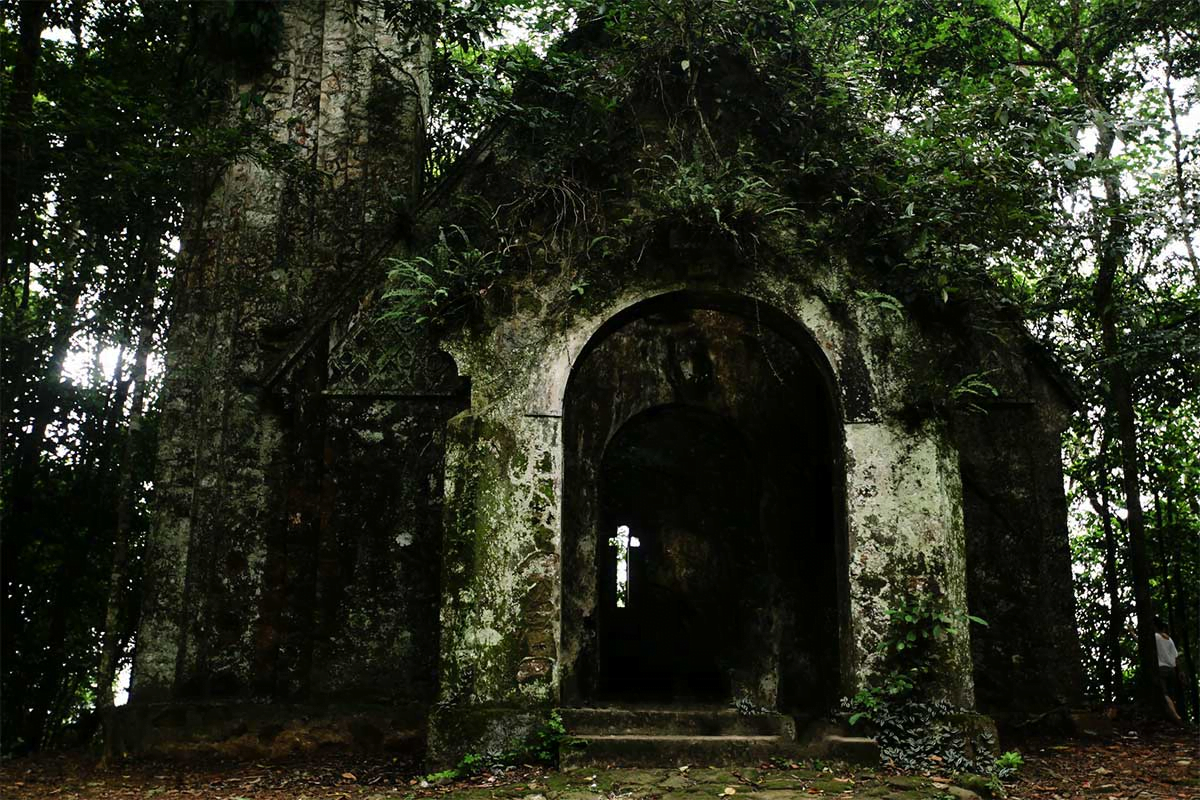 Are you attracted to tourist destinations with horrific histories? In this article, we'll explore some of Vietnam's most scary haunted locations as well as some spooky Vietnamese word phrases. As we reveal these mysterious areas of this country, buckle up and get your comfort foods ready! 9 scary locations will make you chills in Vietnam.
Each has a preferred genre of video games and movies. Others embrace the unknown, while others enjoy science fiction or romance. Maybe the horror that lurks beneath every historical site makes them grin maniacally! You'll enjoy what we have in this post if you're a ghost hunter that enjoys learning secrets from various locations.
Given that Vietnam has been there for more than 20,000 years, learning that country has experienced a lot is not surprising. That includes the passing away and losses of the former residents. We've compiled a list of scary spots in Vietnam that you really must see while on vacation to assist you in your creepy experience!
Dalat Chapel
Read more:Pu luong day trip
All of us may be sure that Da Lat will be mentioned first if the question, "Where is the most mysterious place in Vietnam?" is posed. The weather turns chilly as the sun sets and the fog thickens over the hillside with abandoned villas. As a result, Da Lat has long been known for making people "shudder" at such things. Since morning, who has dared to enter those houses.
A mysterious "cold neck" was created by the moss-covered tiled roofs, dingy area, and paths. If you have a weak heart, stay away from this place because there are a lot of eerie stories that people tell one another. But because the chapel is perched atop a little hill and surrounded by pine trees, it has the usual Da Lat beauty. Perfect for getting high "virtual live" pictures.
The passionate glaze that covers Da Lat is derived not only from the vast pine trees and the roadways of Western Europe but also from the mysterious mist that is spun from the history-tinted tales of the old buildings. The Franciscaines church, an abandoned monastery covered in mossy colors and isolated in a frightening pine forest, cannot be missed among the spectacular works. Warning: if you have a weak heart, stop being curious after hearing the description.
Being lost in a magical forest surrounded by green pine trees, walking along a path of overgrown grass, and then suddenly stopping in front of a gorgeous castle may be something that everyone dreams of doing. There is no need to wait for a miracle because Da Lat also has a location like that. Nevertheless, the gorgeous castle in real life is actually an abandoned monastery with rich, ancient colors. And the feeling of roaming alone through the enormous blocks of decades past on a smoky Da Lat day will undoubtedly leave you with unforgettable memories.
Abandoned villa at Prenn pass, Da Lat
One of Vietnam's most reputedly scary locations is this villa. It is filled with dark history related to the time of the French Colonists. According to rumors, a French official was the building's owner. As he once brought a performer and made an attempt to rape her, this person wasn't kind. Sadly, the woman's only option for escape was to jump out the window, which resulted in her death.
This is just one of several rape-related rumors. The presence of three mysterious graves was one of the more frightening incidents, though. These tombstones were allegedly fake, but were they really fake once the local authorities got involved?
They retained these tomb markers at Prenn Pass despite learning the truth. For those who have a keen interest in the spooky structure, the villas continue to be a popular tourist destination.
Ho Thuy Tien water park in Hue
Ho Thuy Tien Water Park is in an ideal and wonderful location since it is close to Thien An Hill, a well-known tourist destination in Hue with stunning natural scenery and unadulterated temples. incredibly appealing to travelers, but it's curiously abandoned and unsupervised.
Ho Thuy Tien is now fully gone and is "opened" for anyone who wants to explore it for free. Most visitors to this deserted water park do not come to view the demolished architecture, but rather to experience the thrill of adventure and terror like in horror films. abandoned in the past. Also, some people use this location to trade drinks in addition to the trend of young people "exploring" Hue's top horror attraction.
Visitors to Vietnam will not be familiar with Ho Thuy Tien Water Park's place in Hue. Not even on maps or other media, either. You won't get the response you want if you inquire about this "odd" name with the locals. It appears that no one can recall "Ho Thuy Tien" anymore because it has been forgotten for a very long time.
Dong Thap brick kiln
This is an abandoned location that not many people are likely familiar with. The manual brick kilns on the Sa Dec river in Chau Thanh – Dong Thap were abandoned because they were outdated and did not produce high economic efficiency. Among all the must-check-in mystery locations, this one has arguably the most interesting scenery and is the most deserted. Many ancient, moss-covered brick kilns have attracted people's curiosity from a distance. As soon as you step inside, you'll see that there are trees and wildflowers all throughout, adding to the place's eerie charm.
Overgrown weeds, abandoned brick kilns, and vines covering the entire structure. As Thach Sanh's rope comes down to save the princess in the past, there is a furnace with the vines still growing from the top of the furnace to the ground. Surprised upon entering the furnace by its similarity to the a thousand-year-old Cham towers. Particularly the historic towers of the Sambor Prei kuk populace in Kampong Thom, Cambodia, a UNESCO World Heritage Site and the seat of the Khmer empire from the sixth to the eighth century. The only exception is that brick kilns are often round while Cham towers, historic towers, are square or rectangular.
The brick kilns are deserted, however they are still frequently visited by tourists from near and far. The entirety of ASEAN and the world appears to be invisible. Friends' eyes widened in shock when I posted a selfie online. It would be best if you had a drone. Thankfully, the province of Dong Thap quickly stopped the wave from eradicating the historic brick kilns. Many abandoned brick kilns in Chau Thanh and An Hiep will be preserved for tourist use.
Abandoned church in Ba Vi National Park – Hanoi
Those in the capital Hanoi do not have to go far to make a journey to discover famous mysterious places, because even in Ba Vi National Park, there are also abandoned villas and houses wild a long time ago.
In Ba Vi National Park, there are still many remnants of French architecture such as villas, colonel palaces, churches, orphanages… Only the frame with walls covered with green moss and clinging roots remains. interlaced everywhere. Here, when it is dark until it is completely dark, it will make you "cry out" with old stories. The vestiges of a crowded time here will make you think of many scary stories.
It looks scary when it's dark, but during the day, the sun is slanting through the windows, reflecting on the old walls, creating an impressive beauty. That's why this place is a favorite place to take wedding photos and music videos
Establishment At 300 Kim Ma Street In Hanoi
This fascinating location, also known as the Haunted Bulgaria Former Embassy, is full of terrifying tales. Others claim that this location was once a cemetery where some Chinese people's remains were interred. Many residents asserted that it was previously a hospital and that all of the patients who were admitted there passed away. There are also numerous legends that the construction workers failed to honor the local spirits, which led to the establishment's mystery.
In 2009, a murder happened in front of the haunted former Bulgarian embassy, and the victim's girlfriend was in his car when his throat was cut. How coincidental, in your opinion? Some ghost stories claim that unusual footsteps, door echoes, and other strange noises have been heard at this location, in addition to this bizarre turn of events.
The Vietnamese government presently owns this location, which is well-guarded. Hence, you might try your luck by asking the person in charge whether you want to visit this location.
Read more: Pu Luong Nature Reserve