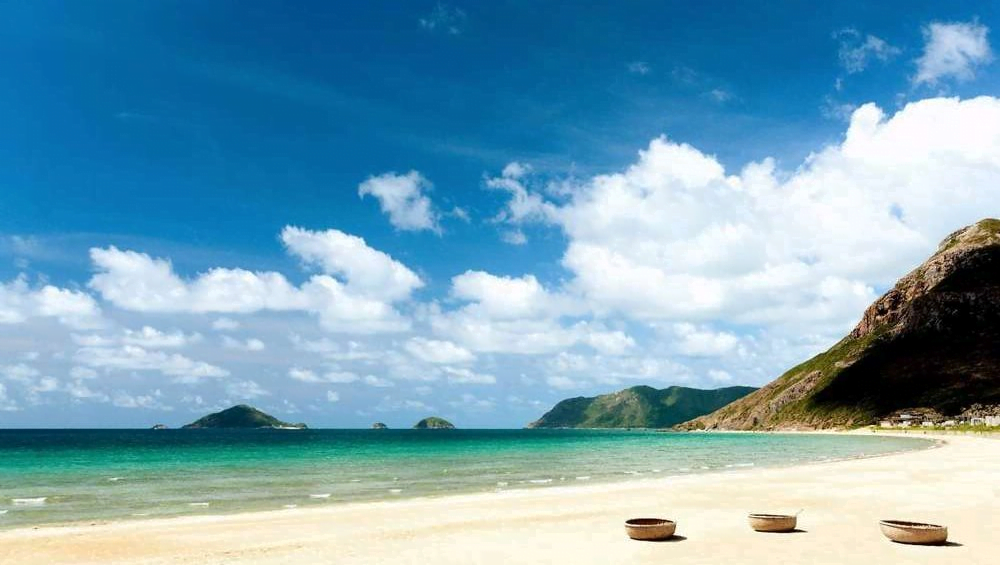 There is no simple answer to the question of whether Vietnam or Cambodia has better beaches. Both countries have stunning coastlines, so it really depends on what you're looking for in a beach destination.
Vietnam or Cambodia beaches: what are the differences?
If you want to visit unspoiled beaches, Cambodia might be a better option. Because the country's coastline is still relatively undeveloped, there are plenty of quiet, secluded beaches to enjoy. Vietnam, on the other hand, has a broader selection of beach destinations. Aside from its own pristine beaches, Vietnam has a number of popular tourist destinations, such as Hoi An and Nha Trang, that provide a more lively beach experience.
Along the coastline in Vietnam's beaches, there are many hotel options for tourists from classic standard to high-end levels. It is suitable for all ages from children to the elderly. In contrast, Cambodia, is just suitable for young people with limited hotel options; numerous casinos, and Chinese visitors.
Vietnam or Cambodia beaches: which country to choose?
PuLuong Excursion will list the following activities of two countries, so you can easy to make your decision: 
Water sports
If you enjoy jet skiing, kitesurfing, paragliding, and other water sports, there are plenty of beaches in Vietnam that will suit you perfectly.
Nha Trang beach resort is one of the most popular among lovers of this genre. It offers a wide selection of accessible activities, such as windsurfing, paragliding, water skiing, sea walking, scuba diving, and jet skiing. You can also practice rowing or kayaking on the bay, which is known as one of the most beautiful bays in the world.
For scuba diving enthusiasts, you will find very beautiful spots in Phu Quoc, the "pearl island". The An Thoi archipelago has a diverse and rich ecosystem, especially coral with 17 species listed. If you are looking for a place to practice scuba diving for the first time, then Phu Quoc is the perfect place to get your certificate as the diving spots here are very shallow.
Also don't miss Cu Lao Cham, consisting of eight small islands, home to a UNESCO biosphere reserve since May 26, 2009. Located off the coast of Hoi An, the islands are mainly made up of forests. , but what makes them alluring is undoubtedly its incredible diving spots. Under the water are all the treasures of Cu Lao Cham on offer to visitors, the rich and colorful fish species, and the rich coral reefs there.
In Cambodia, you will find the main water sports venues in Sihanoukville and only on certain beaches. It is at Otres Beach that you will find happiness because the beach has many water activities such as sailing, kayaking, windsurfing, or kitesurfing. You'll also find a few activities on the first mile of Ochheuteal Beach, such as tubing, bananas, and jet skiing.
In conclusion, for water sports, we recommend Vietnam's beaches, where there are more activity options, accessible and most frequent for quite affordable money. In addition, Vietnam's beaches have beautiful seabeds, which you can explore in many different ways: snorkeling, scuba diving, walking under the sea, etc. 
Read more: Pu Luong Nature Reserve
Idleness
If for you a beach vacation means total relaxation and letting go, then the beaches of Vietnam or Cambodia will live up to your expectations.
In Cambodia, you can count on magnificent islands away from the hustle and bustle of the city to rest and recharge. The Kep seaside resort will satisfy your idle cravings excellently. This former colonial beachfront resort is popular with French settlers and Cambodian elites, offering an idyllic setting, amidst the sea and green hills.
Out of Kep, you'll find Koh Thonsay, nicknamed Rabbit Island. Let yourself be lulled to sleep by the sound of the waves and the gentle ocean breeze caressing your skin, and enjoy the beautiful sunset with your feet in the water! Its clean, white sand beaches will delight sunbathing and leisure lovers, not to mention the island's shores are filled with small stalls offering delicious dishes from local seafood.
In Vietnam, be sure to visit the stunning Con Dao archipelago, made up of 16 islands, including the main island of the same name, the largest of the archipelago and the only inhabited island. Its palm-fringed white-sand beaches remain little known to the general public and therefore devoid of mass tourism. This is the ideal destination for a peaceful and authentic seaside vacation in Vietnam.
Don't miss the Nam Du archipelago, made up of 21 stunning islands, ideal for relaxing in total peace of mind. Despite being the new trendy destination for visitors, the archipelago manages to retain all its unspoiled aspects. Indeed, Nam Du has only recently opened its doors to tourism, so as to preserve its stunning landscapes from the influx of unscrupulous tourists.
To sum up, both countries have the undeniable property of lounging in the sun! If you want easily accessible beaches, we recommend going to Vietnam, as in Cambodia the best beaches are often located on small intimate islands, so it is necessary to plan transportation (Island) Koh Rong). On the other hand, beautiful beaches can be reached from some of Vietnam's major cities, such as Da Nang (My Khe Beach) or Hue (Lang Co Beach).
Cultural activities
Cambodia is an excellent destination for a variety of reasons, including its rich history and culture, scenic beauty, and friendly people. 
Vietnam is a country with a lot to see and do, with something for everyone. Despite the fact that Vietnam does not have as many world-renowned monuments as Cambodia, it is a bustling, growing country with a lot to offer visitors.
A significant aspect of Vietnamese culture, similar to Cambodian culture, is the emphasis on family and connection. The Vietnamese have a diverse set of beliefs rather than a single religion. While Cambodia's cities are chaotic, they do have some notable features, such as ornate temples, colonial-style buildings, and riverfront bars.
Going out at night
When it comes to the nightlife scene in Cambodia vs Vietnam, there is no clear winner. Both countries offer a variety of bars, clubs, and restaurants that cater to all types of travelers. Cambodia, on the other hand, may have a slight advantage in terms of the overall atmosphere and vibrancy of its nightlife scene. Vietnam's nightlife scene is more subdued and low-key, whereas Cambodia's is rowdier and more chaotic. So, if you want to have a wild night out, Cambodia is the place to be. However, if you want a more relaxed evening, Vietnam is your best bet.
Vietnam or Cambodia beaches: practical advice
If you want to spend some time relaxing on the beach at the end of your tour, Vietnam is a better option than Cambodia for a better experience and better value. 
From north to south, Vietnam has a long coastline with numerous options for beautiful beaches. Vietnam's best beaches include Phu Quoc, Nha Trang, and Danang. 
We love Phu Quoc because of its romantic sunsets, excellent hotel options, clean beaches, and peaceful atmosphere. If you want to get away from the hustle and bustle of the city, this is a good option.
The beach facilities in Nha Trang and Danang are also good, but there are more crowds and tourists from China and other Asian countries. 
Sihanoukville is Cambodia's most famous beach. It was considered pristine in previous years, but it is currently difficult to reach with the only available flights from Ho Chi Minh, Siem Reap, and Phnom Penh.
Read more:Pu luong day trip