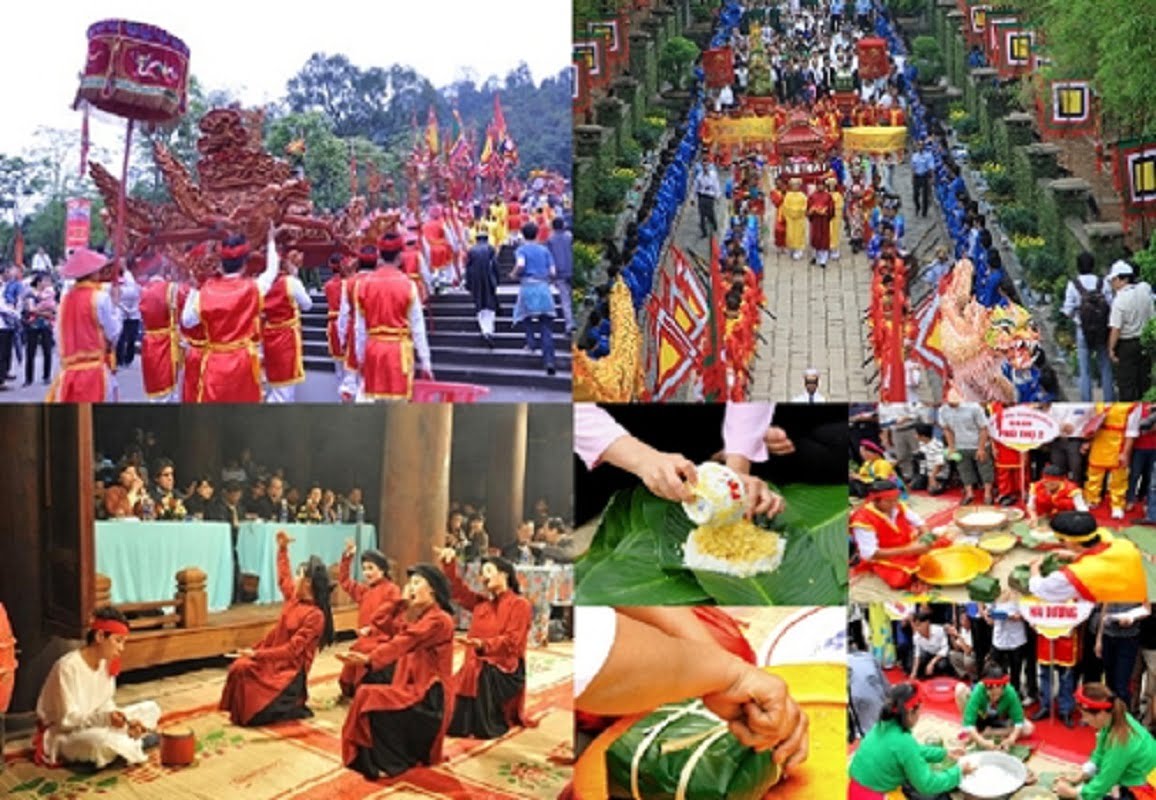 Although there are many differences in both lifestyle and culture, Vietnam has always been an attractive destination for tourists because of its beautiful natural scenery, friendly people, and interesting stories about traditional Vietnam.
1. Ask about the formality of Vietnam
According to the regulations, foreigners entering Vietnam must have a passport (or valid documents in lieu of a passport) and must have an entry visa issued by a competent authority of Vietnam, except for the following cases: visa-free.        
See more: Pu Luong Nature Reserve
Vietnamese visa formalities
To get your visa, you must determine your destination, determine the purpose of the trip and prepare documents, find out where the visa is issued, complete the application procedure, and wait for the visa.
Other formalities to organize your trip to Vietnam
Besides visa, tourists maybe need to apply for some other documents like:
Application letter for a license, made according to form N27

Detailed information about Vietnam sightseeing and tourism programs for visitors
If you go by tour, the International travel agencies that you book have a responsibility to submit these procedures.
2. Vietnam travel budget and Vietnamese currency
Food cost
A very important issue for each person when traveling is the cost of food. Depending on your eating needs as well as where you eat, the cost of eating will vary. If you mainly eat in the hotel according to the tour program, you will usually save a lot because the tour will cover the cost of food for you.
 Cost of hotel room rental
Along with worrying about food, people will worry about the cost of accommodation. The cost of renting a hotel room will vary depending on the location you go to as well as the type of hotel, whether it is a luxury hotel or a budget hotel.
See more: Pu luong day trip

Moving expenses
The problem of transportation costs when traveling also causes many people a headache. This cost will be different in each tourist destination you go to, as well as the specifics of transportation. Regarding the means of transportation to the tourist destination, depending on the destination, you can choose from a few means of transport such as car, bus, train, or plane, etc.
The price of a bus ticket will be around 150,000 VND, the train will be a bit more expensive, and in general, the air ticket will be the most expensive. However, if you go on a tour, it is likely that these costs will be reduced because the tour will cover you.
Other service charges
In addition, when you stay at a tourist destination, there will be many other services for you to experience, thereby also spending a certain amount of your money.
3. Remember to organize your trip with a local agency
Because Vietnamese tour agents know more about Vietnam than any foreign organization, they will easily advise on the right tour for your needs.
4. Know Vietnamese culture and spoken languages
You should learn more about Vietnamese culture and language before traveling. Vietnam has 3 regions of the country and each region has a different custom. To avoid getting into taboos related to the cultural traditions of the people, you should equip yourself with knowledge about the culture of the place you are going to travel, and at the same time, learning a little more Vietnamese will be quite interesting and makes it easy for you to mingle with the locals.
List of popular celebrations in Vietnam
Vietnam not only has rich and diverse customs and habits, a long-standing culture with many world heritage certifications but also has important holidays that you should know about! Each holiday has a different meaning to the spiritual life and the value of each historical event.
Tet Nguyen Dan
This is a very important holiday, or Tet, for the lives of Vietnamese people. Held on January 1 of the lunar calendar every year, marking a milestone for a prosperous new year, also known as Lunar New Year, Traditional New Year, Vietnamese New Year, etc., each name has its own color and culture. of the soul of Vietnam, creating a unique image and flavor of a spring day.
Tet Trung Thu
The Mid-Autumn Festival is calculated according to the lunar calendar, which is the full moon of August every year. Children often look forward to this holiday because they will have fun with their friends and receive gifts from adults like cakes, star lights, cakes, etc, and hear stories about the legends of Hang and Uncle Cuoi that every year are still heard like innocent children and never get tired of those fascinating stories. In the morning, people will often prepare ancient trays, full of flowers, full of cakes, etc., and then at night, they will worship the moon and eat moon cakes together.
Lim Festival
Lim festival is a big festival in Bac Ninh province, considered a unique crystallization of the Kinh Bac cultural region. Every year, the festival attracts a large number of tourists from all over the world to the countryside of Kinh Bac-Bac Ninh. The Lim festival consists of a ceremony and a festival. The ceremony includes a procession and incense offerings. The festival part includes folk games and especially Quan ho singing.
Huong Pagoda Festival
The Huong Pagoda Festival is a major Tet festival in Vietnam held every year and attracts a lot of Buddhists from the South to the North to visit and make pilgrimages. The ceremony took place at the scenic area of Huong Pagoda (also known as Huong Son) in Huong Son, My Duc district, Hanoi capital. This place is likened to a complex of religion and culture including Buddhist temples, temples worshiping dragon eyes, and agricultural beliefs.      
See more hanoi to pu luong bus

5. What do we eat in Vietnam?
Vietnamese food is one of the very special cuisines that has been recognized and appreciated by many countries around the world. The dishes look simple, but they are specialties that help Vietnamese cuisine attract many gourmets around the world to pay attention. Some typical dishes for each region you should enjoy when coming to Vietnam such as Quang noodles, Pho, fried spring rolls, vermicelli, broken rice, Hue beef noodles, bread, and pancakes. Etc.
6. What means of transport are available?
Vietnam's tourist terrain has rivers, streams, mountains, seas, and plains, so the diversity of means of transport is obvious. Coming to Vietnam tourism, visitors can enjoy the experience with unique means of transportation that are not available anywhere in the world. Try to experience the following means of transport: motorbike, taxi, yacht, cable car, train, plane, or bus. Etc.
7. Safety in Vietnam
The Vietnamese government always ensures traffic safety in transporting tourists by car and inland waterway means; ensures fire prevention and fighting safety at tourist business establishments; promptly inspects, detects, prevents, and strictly handles acts that cause unsafe to tourists, carry out inspection, inspection, supervision, timely detect and strictly handle acts of unsafe for tourists. violate the law in the field of tourism; prevent the situation of not listing prices publicly and not selling at the correct listed prices, illegal tourism and travel business, fraud, profiteering, enticing, and coercion of tourists on peak occasions. Promote the propaganda of tourism civilized behavior in tourist areas and spots. Ensure that visitor support centers and hotlines operate effectively, promptly provide information, and resolve complaints of tourists in the area.
8. Weather
Vietnam is home to a rainy season (May-October) and a dry season (November-April). When making your travel plans, you can use this seasonal breakdown as an easy way to see which seasons are best for the things you want to do.
9. Ideal suitcase
On a trip, what you definitely cannot do without is a travel suitcase. Depending on your trip it is short or long and you have many plans to "check-in" but choose for yourself a suitcase of the right size. The travel suitcase will help you store your belongings and things to bring on your trip in the safest way. And some essentials for your travel such as a wallet and bank card, passport and identification, check the destination's visa requirements, travel and health insurance, book Hand visit schedule, some technology items you should bring when traveling, costumes, bring personal belongings. In addition, you can shop for the items you want when you come to Vietnam.