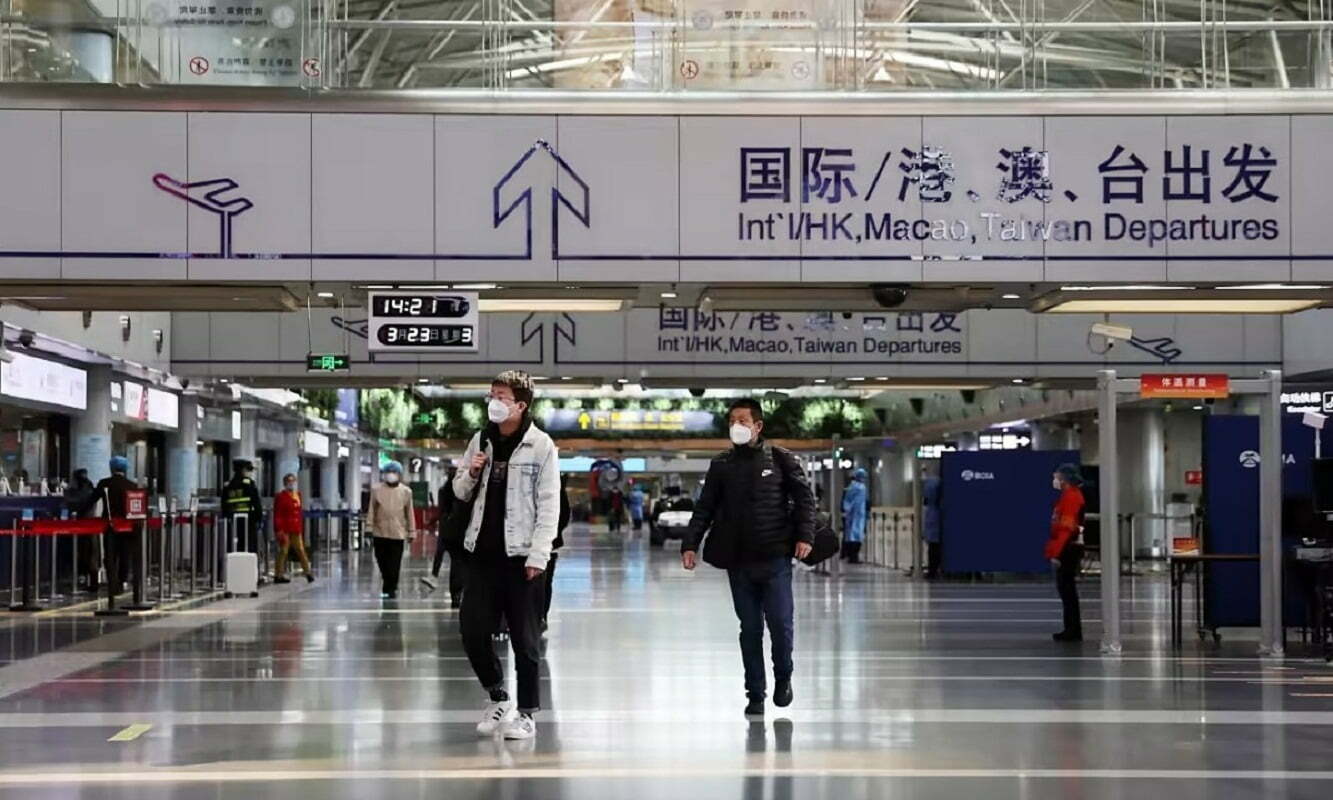 Experts say that Southeast Asia's tourism industry is "seeing the light at the end of the tunnel" after being severely impacted by the COVID-19 pandemic, as restrictions continue to be eased and The diversification of tourism services has attracted international visitors to return.
Reopening of Vietnamese tourism
Latest update: The Prime Minister has just issued a guiding document on regulations on entry to Vietnam. Accordingly, from May 15, 2022, foreign tourists do not need to be tested for the SARS-CoV-2 virus before entering Vietnam. That is, foreigners entering will not need to be tested for COVID-19 and undergo isolation procedures. This new policy of the Government will also apply to Vietnamese entering the country.
At the national travel roundtable 2022, themed "Solutions to restore and develop international tourism in Vietnam", Director General of the National Administration of Tourism Nguyen Trung Khanh said that Vietnam has completely opened its doors to tourism. From March 15, travel businesses have returned to the market and started to resume business activities.
Vietnam has officially opened up to international tourism after 2 years of border closure. This is good news for travel enthusiasts. So after two years of waiting, you can travel the world to your heart's content.
However, in order to attract international tourists to Vietnam, in addition to the support from the State, it also requires tourism businesses to supplement human resources, and train on the spot the existing workforce to improve the quality of tourism. service quality level. In addition, there should be a plan to build new products, upgrade old products, and bring new experiences to visitors.
Domestic and international flights
From February 15, 2022, Vietnamese airlines began to reopen all regular international routes to countries after nearly two years of closure.
In order to prepare for the reopening of international tourism before March 31 under the direction of the Government, the Civil Aviation Administration of Vietnam decided to lift the restriction on operating frequency with international routes. All flights are back to normal as before the Covid-19 pandemic.
Domestic flights have reopened all flights to Vietnam's provinces and cities, opening up domestic tourism, and making it easy for people to travel without worries.
Up to now, all Vietnamese airlines have reopened international routes with countries around the world, so entering or leaving for travel is completely easy.
When to go to Vietnam?
You can come to Vietnam at any time, with diverse terrain stretching from north to south and weather varying according to terrain, you can find out the right places at the right time.
October to February is the most favourable weather to travel in Vietnam. March and April are only suitable for trips to the North of Vietnam.
The southern provinces are known for their mildest year-round climate. Although April and May become very hot for many people and the torrential rains in June and July can disrupt your travel.
For tourists, bad weather doesn't always make the situation so bad: if you choose a few attractions when most people are away, you may be able to negotiate a better price.
The recovery of tourism in some Southeast Asian countries
Re-opening after the pandemic is being seen as a great opportunity for the Southeast Asian tourism industry. But the road to recovering this key sector is not easy.        
Asia used to be seen as the region that took more measures to control the Covid-19 epidemic than any other region in the world. However, along with the general trend when the world is gradually covering the vaccine, many countries have begun to reopen to meet the travel and tourism needs of the people. This is the premise for the world tourism industry in general and Southeast Asia's tourism industry in particular to gradually revive strongly, thereby contributing to promoting the development of the regional and world economy.
Therefore, in addition to easing entry policies, Southeast Asian countries have launched many national tourism programs and festivals to attract tourists and anticipate new trends arising from the pandemic. Towards the tourism orientation "Amazing Thailand New Chapter" (A great new chapter of Thai tourism), the Thai government has identified sub-sectors with potential for promotion such as: Tourism that combines medical and health , Green Tourism; Developing information and digital systems to manage data for each tourist area…
Singapore is also launching a series of stimulus policies, such as: Avatar-themed exhibitions at Gardens by the Bay, Mandai Nature Reserve, introducing novel culinary ideas, restaurants and bars. This is also the first year that Singapore organizes the Wellness Festival Singapore lasting from June 3 to 12 with many health care activities for people. locals and tourists. Formula One Formula One Singapore Grand Prix will also return this year.
Although opening slowly and recovering worse than the European market, with such large-scale and methodical stimulus policies, Asia, especially the Southeast Asian tourism market, is expected to prosper soon.

See more Pu luong Travel