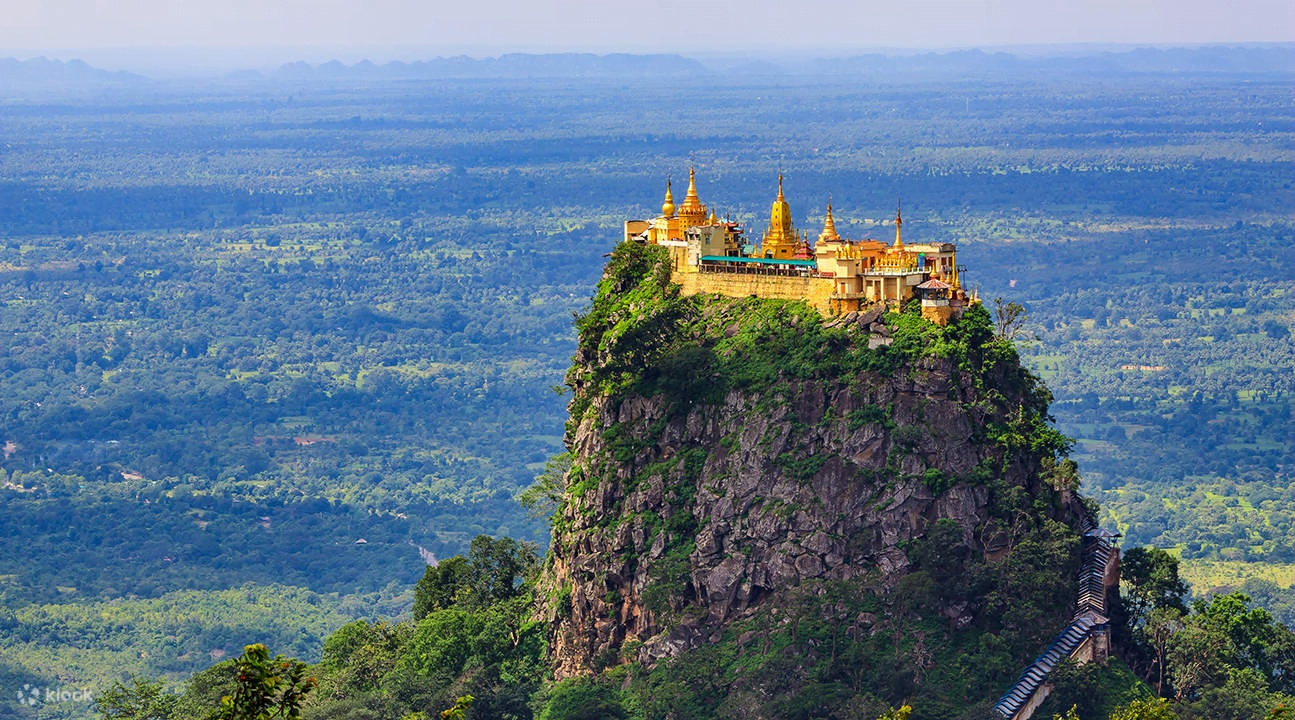 Myanmar is quickly becoming a popular backpacker destination in Southeast Asia. Visitors are enchanted by the incredible natural landscapes and ancient temples after just one visit. Here are some tips for a great trip to Myanmar that you should know.
Best time to visit Myanmar
Myanmar has two different seasons – wet and dry but you can travel there all year long. The wet season in Myanmar lasts from early June through to early October and the dry season runs from October through to May.
Many experienced travelers share that the best months to visit Myanmar are from November to February. Although this is also the busiest time of tourism, the weather is generally very comfortable for traveling activities. A note when traveling in Myanmar is that the weather in the evening is quite cool, so you should bring an extra thin jacket to walk outside.
Top 10 places not to be missed in Myanmar tourism
1. Plain Of The Old Bagan
Often shortened as Bagan, this incredible archeological site sits at the top 10 places "must to go" in Myanmar. It was a former ancient city of the Pagan Kingdom from the 9th to the 13th century with over 10,000 temples, monasteries, and pagodas dotting a plain area. Plain Of The Old Bagan can be explored in a variety of ways, including on foot, by cycle, on a motorbike, in a tuk-tuk, or by taking a traditional horse cart along the bumpy and dusty paths.
2. Shwedagon Pagoda
Shwedagon Pagoda is the fabulous 100-meter tall gilded stupa of Shwedagon, Myanmar. It is a greater pagoda than The Golden Rock with a massive size. Standing at the stupa, you can see almost every corner of the city, even at night. The trip to Myanmar is not complete without a visit to the country's grandest pagoda. The ideal time to visit Shwedagon pagoda is at dawn or sunset because it is less-crowded and the surrounding view is at its best.
Read more: Pu Luong Nature Reserve
3. Inle Lake
Inle Lake is the only tourist attraction which is not a religious site in our list destination in Myanmar. It is a fantastic location to discover peace and relaxation while visiting Myanmar. If you do not want to lay back, there are plenty of interesting things to do here such as go boating or kayaking while admiring the one-legged rowing fishermen, sign up for a cooking class at a local home, or go to a local market early in the morning. In addition, Inle Lake is a great starting point for visiting other well-known attractions in Shan State, Myanmar.
4. Kyaiktiyo Pagoda Or The Golden Rock
Kyaiktiyo Pagoda known as one of the most bizarre religious structures in the world. This "anti gravity" rock is also one of the most sacred pilgrimage sites in Myanmar. Visiting Kyaiktiyo Pagoda is considered a great privilege for tourists from all over the world, especially those who follow Buddhism. And just like Mount Popa, the view up here is absolutely breathtaking.
5. Mrauk U
Mrauk U is referred to as "Little Bagan" of Myanmar. Although both of them are well-known for archaeological sites, Mrauk U stands out in a special way. First, the Mrauk U structures were made of thick stone while the stupas in Bagan were built of brick. Second, the remnants are in the center of a populated area. And the third difference, unlike Bagan, Mrauk U is still a lesser-known destination, making it ideal for getting off the beaten path in Myanmar.
6. Kuthodaw Pagoda
Kuthodaw Pagoda is another site that was built at the foot of the Mandalay Hill, Myanmar. It is well-known for containing the world's largest book, a complex of 729 stone-inscription stupas. Beside, the site also includes a massive 57-meter-tall gilded stupa modeled after Shwezigon Pagoda in Bagan.
7. Mount Popa
Mount Popa is a popular attraction for day trips from Bagan, Myanmar. On the peak of a 1.500-meter tall mountain, a stunning gold stupa stands out. From the peak, you can see the whole view of Bagan even if a river cruise of the Irrawaddy is about 60 kilometers away. It takes 777 steps with your bare feet to come to the stupa and enjoy the spectacular view.
Exploring: Unlocked beauty of Pu Luong Nature Reserve
8. Shwenandaw Monastery
Located near the Mandalay Hill of Myanmar, the Shwenandaw Monastery used to be King Mindon Min's royal residence. Two years later, his own son King Thibaw Min demolished this beautiful teak structure because he thought his own father's ghost was haunting it. And 5 years later it was rebuilt as a monastery. Shwenandaw Monastery is a perfect illustration of Burmese traditional architecture and a must-see for history buffs visiting Myanmar.
9. Kakku Pagodas
Imagine being at the heart of Kakku pagodas; you'll be surprised by the mazes of surrounding stupas. In such a small area of Myanmar, there look to be an endless number of well-preserved stupas, the majority of which are nearly 500 years old. Visiting Kakku, you will feel as if you have been transported back in time.
Read more:Pu luong day trip
10. Pindaya Caves
Pindaya Caves is a sacred pilgrimage site, located on the outskirts of Pindaya town in Shan State, Myanmar. Hundreds of Buddhist statues are found inside the dark and deep natural cave, with the oldest dating back to 1773. According to legend, if you follow statues all the way to the end of the Pindaya Caves, you will be led to the ancient city of Bagan, which is hundreds of kilometers to the west.
Myanmar is a diverse and absolutely enticing destination for those who seek a unique travel experience in Southeast Asia. Above is the information that Pu Luong Excursion wants to share so that you can best prepare for your trip to Myanmar. If you need further assistance, please contact us.