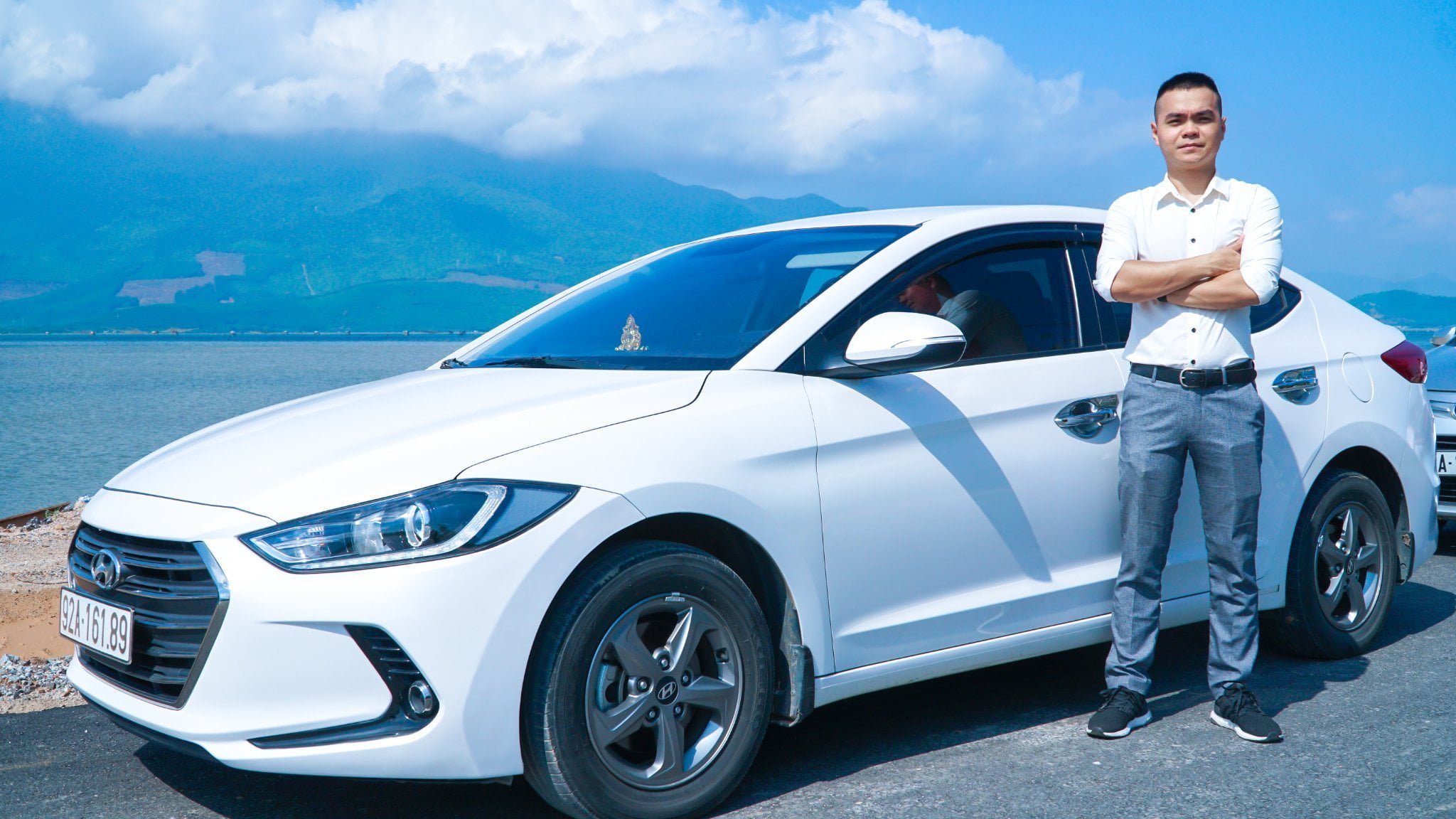 Private Car Hanoi to Mai Chau" is a meaningful keyword for those who are searching for a transportation service from Hanoi to Mai Chau. Using a private car provides privacy, convenience, and freedom for the customers to choose their own route and arrival time. If you want to experience an easy and comfortable trip from Hanoi to Mai Chau, look for the "Private Car Hanoi to Mai Chau" service. We guarantee to provide you with the safest and most convenient trips.
Description
Mai Chau is an attractive tourist destination very close to Hanoi, this place is suitable for short trips, resort travel, and cultural tourism with friends and family. Not only that, but Mai Chau also gives you the most unforgettable memories when it is the right place for you to organize campfires, team building, organize social activities to help local residents. Mai Chau tour promises to bring you a wonderful trip with family and loved ones. What are you waiting for, do not rent a car from Hanoi to Mai Chau today
Map
Itinerary
Moving from Hanoi to Mai Chau is becoming increasingly accessible, thanks to the development of the transportation system. There are many routes to this ideal destination, but when providing services to customers, we often choose the most reasonable route to ensure your safety, as well as to save time and cost.
There are many roads to Mai Chau. Previously, customers used to travel by national highway 6. Now, that the Hanoi-Hoa Binh expressway has been opened, this is the route chosen by most of the customers.
Mai Chau
Located in the mountains and forests of the Northwest, Mai Chau valley converges all the necessary elements to become an ideal tourist destination: cool and temperate climate, poetic natural scenery, gentle and friendly people, and characteristic traditional cultural identity. Unique and fresh experiences are what you will definitely get when choosing Mai Chau, Hoa Binh as your destination.
Frequently asked questions
Here are some frequent questions we received from passengers:                
How to get from Hanoi to Mai Chau?
One of Mai Chau's advantages compared to other tourist destinations is that the road is convenient, doesn't take much time (it only takes about 3 hours to travel), and most roads are safe for self-driving cars or motorbikes. Some roads also pass through many places with beautiful scenery, suitable for young people's hobby of taking selfies or shooting videos.
Now, the road to Mai Chau has been invested and expanded more than before, so it is very convenient and safe if you want to go on your own.
Below is the sharing of the main roads to Mai Chau, divided into 2 parts. Part 1 is for those who go to Mai Chau on their own by car or motorbike, part 2 includes ways to rent a car to Mai Chau.
Go by yourself
Mai Chau is about 140 km from Hanoi. There are 2 main roads to drive family cars or motorbikes to Mai Chau.
Route 1: Going from Nguyen Trai (Ha Dong) – Quang Trung – Ba La – Chuc Son – Xuan Mai – Luong Son – Ky Son – Hoa Binh – Cao Phong – Tan Lac – Thung Khe Pass. Going to the end of Thung Khe Pass, there will be a signpost to go a further 6 km along road 15 to Mai Chau.
Route 2: Go from Thang Long Boulevard to Hoa Lac, turn left to Xuan Mai, and go straight along National Highway 6 to turn into Mai Chau. Pay attention to avoid crossing the line because the road turning into Highway 6 has many traffic police posts
Car rental
The private car is the right choice for those who want to use Vietrapro's high-quality private car. Foreign tourists also often use this service, so you are completely assured of the quality and service style. The car stops for a break and allows visitors to take pictures at Thung Khe Pass.
How far is Mai Chau from Hanoi?
Mai Chau is about 149-155 km from Hanoi.        
How long does it take to get to Mai Chau from Hanoi?
To get to Mai Chau from Hanoi, it usually takes about 4 hours to transfer, because we will stop in the middle road for passengers to take a rest and take a photo.
Why should you choose a private car from Hanoi to Mai Chau of Vietrapro?
We provide A team of experienced drivers and enthusiastic customer service. Besides, for any further assistance, our office staff are ready to assist you with advice 24/7. The procedure for renting a car to Mai Chau is simple and easy for customers.
Vietrapro company is currently a reputable unit, providing car travel services to Mai Chau at competitive prices in the market. Specially, all our vehicles are brand new, good quality, and thoroughly tested before operating
The team of drivers is well-trained, friendly, professional, and well-versed in all roads, as well as places to eat and rest, more importantly, always be careful, dedicated, and put your safety first.
Cars used for private car Hanoi to Mai Chau service
Our vehicles are always thoroughly checked and designed to suit the zigzag and treacherous roads of Mai Chau, ensuring your safety. Cars for rent to Mai Chau:
4-seat car rental from Hanoi to Mai Chau: Accent, Vios, Camry, etc

Car rental of 7 seats from Hanoi to Mai Chau: Toyota Innova, Fortuner, Hyundai Santafe, etc

Car rental of 9 seats from Hanoi to Mai Chau: Dcar Limousine

Car rental of 16 seats from Hanoi to Mai Chau: Mercedes Sprinter / Ford Transit

Car rental of 29 seats from Hanoi to Mai Chau: Hyundai County

Car rental of 35 seats from Hanoi to Mai Chau: Hyundai Town, Samco, etc

Car rental of 45 seats from Hanoi to Mai Chau: Hyundai Hi-class, Hyundai universe, etc
A policy of private car Hanoi to Mai Chau
In addition to applying cheap car rental policies, we are also committed to ensuring the quality of the car as well as the driver and staff team.
As for the quality of the car: All rental cars are new, with diverse designs, good quality, luxurious and comfortable interiors.
For drivers: Always friendly, cheerful, and enthusiastic when serving customers to create a comfortable atmosphere when moving.
For operating personnel: Always enthusiastically advise, support, quote, answer questions, and handle arising for customers 24/24
Car rental contract: All terms in the agreement are clear and transparent, ensuring the interests of customers
Payment: Most customers when renting a car to Mai Chau of Vietrapro will pay in two stages: before using the service (deposit amount) and when using the service (paying the rest of the total amount) )
You can pay in one of two ways: Cash or bank transfer.
 Price of private car from Hanoi to Mai Chau
Vietrapro always operates under the motto "Prestige – Dedication", so we always try to bring the best service to customers at the most reasonable cost.
Because the price of petrol, tolls, roads, and yards are not fixed, our car rental rates are approximate and may change depending on the time (weekends, holidays, Tet) change).
We would like to introduce the car rental service to Moc Chau with the most competitive price in the market with a team of professional drivers, with many years of experience driving the pass, so you can rest assured, comfortable throughout the journey.
The are many factors affecting the price of car rental from Hanoi to Moc Chau such as Fuel price, parking ticket in Moc Chau, highway ticket Hanoi – Hoa Binh, the time customers rent a car: weekdays or holidays, and car rental frequency: car rental with more prices will be cheaper, type of service requested by guests: shuttle bus/group. Etc.
 Pu Luong Nature Reserve
See more: